Drainage Kingwood Experts
We can Install your Drainage System
Area surface drains can usually remove standing water from low areas in your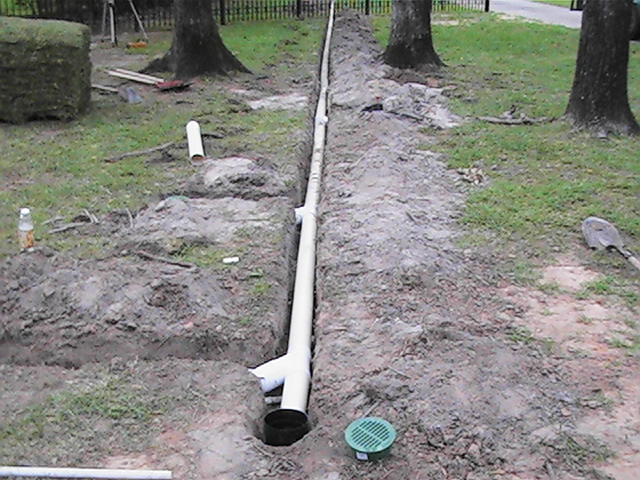 lawn. Drainage issues in Kingwood Tx are generally located in the backyard or between two houses along property line. In the backyard is normally where most of the problems occur do to the flatness of the yard. If you have gutters we try to tie the downspouts into the drain. Drainage Kingwood take the water off of the roof and put in in the street.
Downspout Drains – Yard Drains

These are underground pipes that lead from the downspouts out to the street or storm drain. They are KEY to moving roof water away from the foundation. If you have gutters and downspouts, you need Downspout adapters tied into PVC Pipe out to street..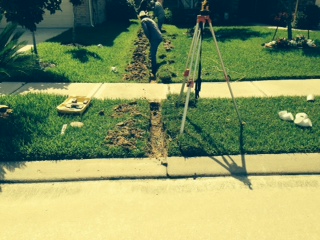 We offer thorough evaluation of your property and expert recommendation of proper drainage solutions to meet your needs. With over 18 years of combined irrigation and drainage experience, we have the expertise to repair and update your existing drainage systems as well as install and maintain a new system. We at Drainage Kingwood focus on long-term solutions, not short-term fixes – which results in tremendous cost savings to our clients.